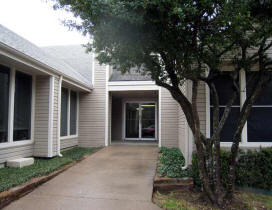 PHYSICAL THERAPY CLINIC
402 West Wheatland Road, Suite 100
Duncanville, Texas 75116
Ph 972.709.9191 Fax 972.709.2116

presslerptc@sbcglobal.net
Susan Pressler




M.B.A., M.S., P.T.
Pressler Physical Therapy Clinic specializes in orthopedic, rehabilitation,
patient education and comprehensive physical therapy programs.
Physical therapy instruction is more than just having a physical
therapist with you while you work out. It means a shared goal,
mutual commitment to your success. Our physical therapists
regard our clients as members of the team and strive to motivate
them to achieve their goals. Physical therapy means conditioning
the mind as well as the body to improve performance and potential.
In addition to strength training, flexibility, agility, mental focus
and stamina are cultivated. Strategy and overall performance are
assessed by our experienced physical therapists.

At Pressler Physical Therapy Clinic your success means our success;
when you win, we win. Pressler Physical Therapy is not just a place
to workout; it is a place where you can find your will to succeed.
Our physical therapists will equip you with the tools you need to set
and achieve your goals and aspirations.

We are open Monday - Friday, 8:00a to 5:00p